339-2020 – Medium Rare T-bone Steak
---
Today's photo of the day, part of "a photo a day challenge 2020", is about my favourite dish ever – the medium rare T-bone steak with peppercorn sauce.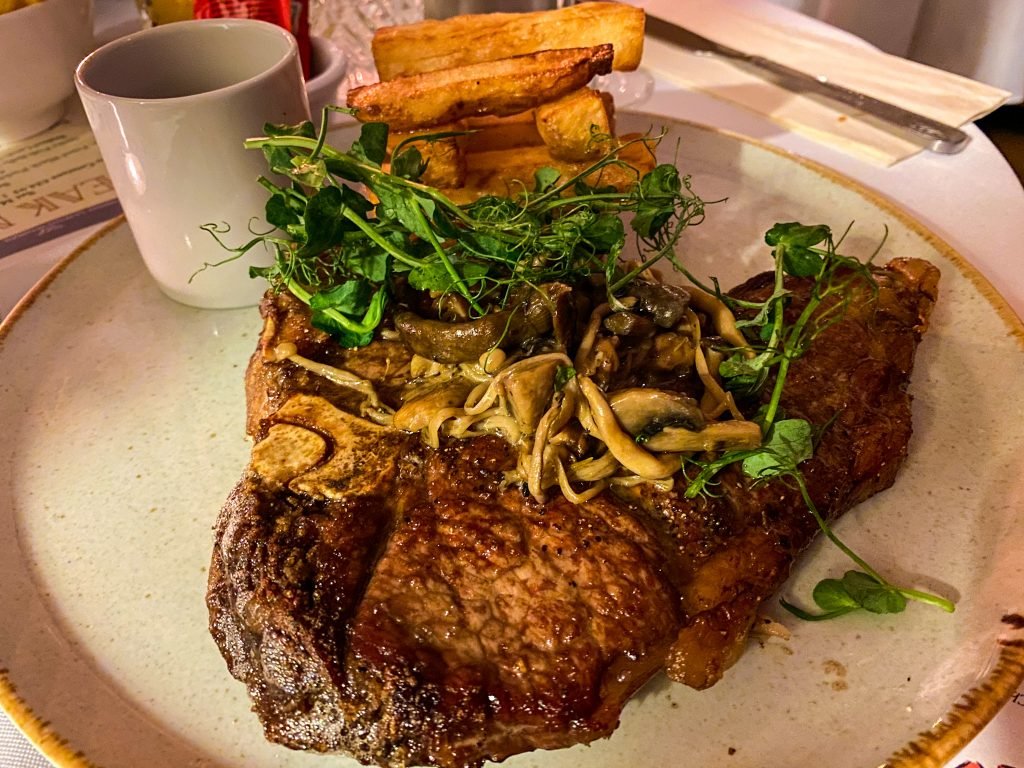 If you never been to la Petite Pétanque you don't know what you are missing: a cozy atmosphere in from of the fireplace, friendly staff and the most important, the best T-bone steak in Essex (usually, last Friday of the month).
Like, comment & share!
---
---