361-2020 – Snowy Bob the Snowman
---
Today's photo of the day, part of "a photo a day challenge 2020", is about the "Snowy Bob" the snowman ⛄️.
When I asked my daughter what's the snowman's name she quickly responded: "Snowy Bob". We used pebble for eyes, carrot for nose, two parsnips for mouth and two brooms for hands. Let's hope tomorrow will be able to make a bigger snowman ⛄️.
In this image the snow appears orange, because the street lights contain vapour of sodium and cast a orange hue in the presence of electricity. Below is the same image in which I used the eye dropper in Lightroom Mobile app to "correct" the white balance by taking a sample from the subject body – the snowman (which I knew it should be white).
I know that technically, the sample surface should have been 18% grey, but it won't make a big difference in the final image. In this case, I didn't like the colour shift in the background lights and the blue of the sky became oversaturated. For authenticity, the scene had a orange tint and for that reason I didn't adjust the colour balance.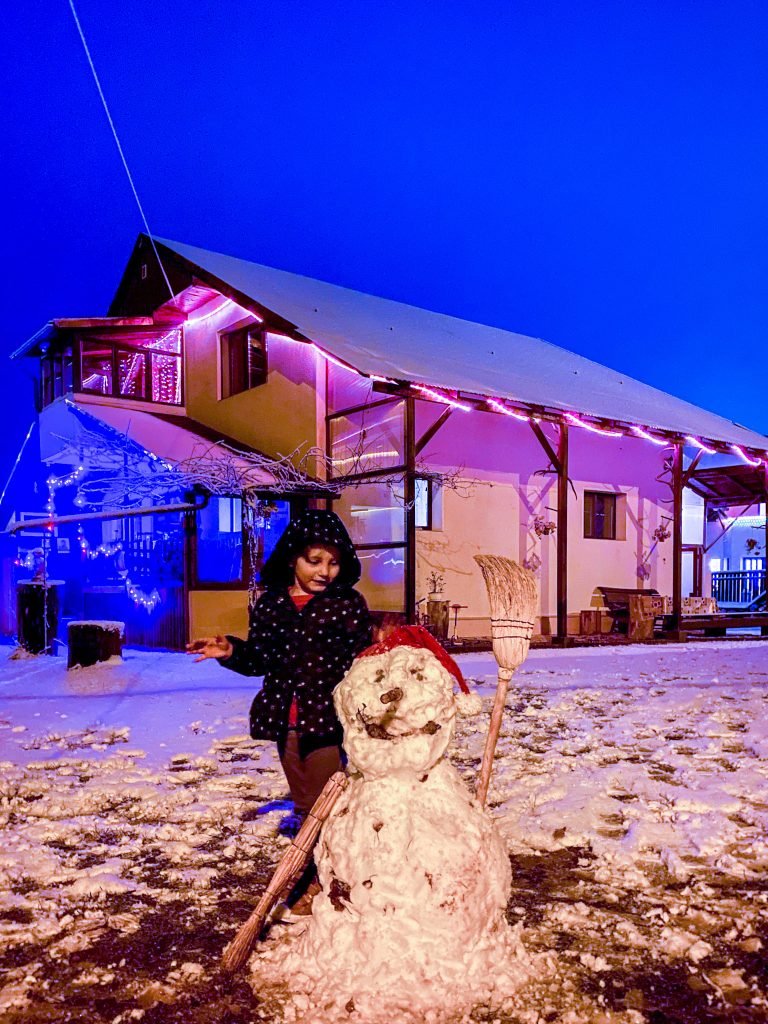 Interesting fact!
The introduction of cheap alternatives to sodium street lighting is reducing the dismal orange hue of our urban nightscape, but it creates a problem for astronomers. When the majority of light emitted from Earth at night is of specific wavelengths they can be filtered out by telescopes to reveal the night sky. When the light is white (many wavelengths combined) this ceases to be an option and telescopes have to move to darker places.
FREE Digital Image
Hungry for more beautiful images? Check out "A photo a day challenge 2020" gallery and download for FREE your favourite image for personal use.
If you like what you see, I would appreciate a Like, comment & share to keep me motivated! 😉
---
---